Aug
3
I have been a huge fan of NetNewsWire for many years and have recommended it every chance I got on podcasts, blogs, and in person. Before NNW was free I was a happy paying customer, and, to be honest, I worried a little when it went free. Without charging for it, would the developers keep adding to it? Keep driving it forward? The answer to that was a resounding 'no', it stagnated. However, it was still every bit as good as before it became free, so the stagnation didn't really bother me. It did what I needed it to do, and it did it well, so I was happy.
What did I need it to do? Firstly, it let me organise my feeds into folders nested as deeply as I wanted, and it allowed me to read a folder as if it was a single feed generated as a combination of all the feeds in that folder or sub-folder. I had literally hundreds of feeds, and had them perfectly organised in folders often three or even four levels deep. It also allowed me to sync read and unread statuses between my many copies of NNW on the three Macs I use and on my iPhone. Finally, it allowed me to keep "clippings" which were also synchronised between all my clients.
This all lead to a fantastic workflow. I would read my news feeds on what ever computer I was at, and, when ever I came across a potential story to include in the IMP Live podcast, I'd just drag and drop it to my clippings folder. On Fridays when it was time to assemble the show notes for IMP Live, I'd just go through my clippings folder on my Mac at home and remove stories from the clippings folder as I added them to the IMP Shownotes. Then, the next week, I'd start the process over again. It was the perfect news reading and gathering experience for me.
Then came last week's 'update' to NNW. I use the term very very loosely, because all this 'update' did was strip out features, and hence destroy my news reading experience, and my IMP Live work flow. To paraphrase Churchill, NNW have managed to snatch defeat from the jaws of victory!
Jul
4
I recently moved to a new machine (a hand-me-down G5 20″ iMac), and when it came to installing my new apps I decided I'd had enough of Adobe AIR and the whole idea of web apps pretending (poorly) to be native apps. I like OS X, and I want the full power of OS X in my apps. I also like how OS X apps all look and work similarly to each other. You just don't get that with AIR apps like Twhirl (which had been my Twitter client up to that point). Not long before I got my new Mac listener Scott had contributed a short review of Syrinx to the NosillaCast, so I decided to give it a go.
I took and instant liking to the app because it's a proper OS X app, because it uses the OS X keychain to securely save my password, and because it has Growl support. The fact that it's free also helps of course! I've been using it for a month or so at this stage, and I'm still happy enough with it to keep it as my current client on all three of my Macs. It's also under very active development at the moment with updates coming out regularly, so I have high hopes for this app's future.
Feb
14
As some of you probably know, I'm a long-time Thunderbird user, from back when it still had the cool blue Phoenix logo, and when what we now call FireFox had only just changed from being called Phoenix to FireBird. In other words, from when Mozilla still looked at BOTH their browser AND their mail client as being important products. Since those days I've watched in horror as Mozilla first neglected Thunderbird, and then abandoned it. While FireFox has gone from strength-to-strenght, Thunderbird has languished. The project was effectively thrown out of Mozilla and left to fend for itself. It also lost its lead author, and has stagnated. It's a good mail client, but it's behind the times. It's missing simple features like a tabbed interface, and FireFox 3's new, non-retarded, way of dealing with problem security certs. For all these reasons I was very excited to see the announcement of a beta version of Postbox this week. It's a fork of Thunderbird being led by Thunderbird's old lead, so in many ways, it's a glimpse of where Thunderbird could have been, had it not been neglected by Mozilla. It definitely is a beta, but it's a glimmer of hope at long-long-last!
Feb
7
Maperture is a free geo-tagging plugin for Apple's Aperture photo management and editing software. This plugin will not be of interest to everyone. Unless you care about inserting latitude and longitude information into the EXIF data of photographs, you will have no interest in this what-so-ever. In fact, I'd go even further, I'd posit that this initial version of Maperture is only for people who care about embedding location data into their photos, but who don't have a GPS device. Future versions (one of which is in beta ATM) will be of more interest to more people, but right now Maperture is for those of us who need to use Google Maps to find the co-ordinates of our pictures because our cameras can't do it for us. This software really feels like a 1.0 product though. You can see it has massive potential, but right now it's still rather rough around the edges.
Feb
1
As those of you who follow me on Twitter, or listen to the many Podcasts I appear on may well know, I recently got a copy of Apple's pro photo editing program Aperture 2. (Thanks again Allison, it was a great Christmas present!) In case people don't know what Aperture is, it's a tool for sorting, organising and editing your photos – a very advanced version of iPhoto if you will. It's really designed for people who shoot RAW and who shoot a lot, but it's not a pixel editor like PhotoShop. The closest analogue would be Adobe's Lightroom. Also, for context, I'm moving to Aperture from iPhoto'08, so I'll be using iPhoto as a reference point a lot while explaining what I do and don't like about Aperture.
Jan
18
This week I went hunting for a piece of software to automatically change my desktop wallpaper using Flickr as the source. In particular I wanted it to use my set of desktop wallpapers on Flickr. There are solutions to do this kind of thing on Linux and Windows, but since I use OS X I had to go find one I could actually use. In the end I found just one solution that worked well, the donation-ware app DeskLickr.
DeskLickr is definitely one of those apps that does just one thing, but seems to do it well. I've only been using it for a few days but so far I'm very happy with it. I set it up, then forgot about it and watched my background change to a new photo every 30 minutes. It could be argued that the Flickr configuration could be a bit clearer to understand, and it could definitely be argued that it would be nice to have more options for choosing photos from Flickr, but, it works, and that's the important thing.
Nov
29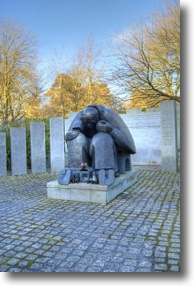 Anyone who's been following this blog for a while will know that I've been experimenting with HDR for most of this year. I started off with the cheapest solution I could find so that I could be sure I really wanted to go down this road before spending a lot of money on more professional software. It can't be denied that I got some good results with the process I've been using until now, but I was never completely happy with the results. In particular the level of haloing was really starting to annoy me. Today I bit the bullet and spent $99 (about €80) on the stand-alone version of Photomatix Pro from HDR Soft. The reason I went for the standalone version is that I don't have photoshop and am not planning to buy it any time soon (probably never as long as it costs extortionate amounts of money). I haven't had much time to play with it yet but I though I'd share some of my initial thoughts and results.
Jun
21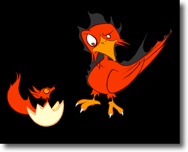 I've been recommending FireFox for years now. In fact, I've been using it as my primary browser since it was called FireBird. It has been a more secure and a more feature-rich choice for years. (If you're interested in the security aspects then you might enjoy reading a recent article I wrote for the International Mac Podcast blog comparing Safari and FireFox from a security point of view.) What got me hooked on FireBird was it's plugin architecture. The idea of being able to customise my browser really appealed to me and as FireBird has grown into FireFox the list of available plugins has grown too. No other browser is as expandable as FireFox. If you can think of it, the chances are someone's written a plugin for it!
However, FireFox has long suffered from two major shortcomings, memory leaks you could pilot a large ship through, and a non-native look. FireFox has been chewing up insane amounts of RAM for years, and has always looked like a fish out of water, particularly on OS X. These two problems are both fixed in FireFox 3 and if that was all they'd done I'd be recommending it highly, but they've done much more.
[tags]internet, browser, FireFox, FireFox 3[/tags]
Jun
15
Allison kindly got me a review copy of Bokeh so that we can talk about it on the NosillaCast tomorrow. To help me get my thoughts in order I've decided to do a review here too. I've said it before and I'll say it again, I just love small single-purpose apps. I don't want a disk, RAM, and CPU hog that will do 500 things, only 20 of which I will ever use. Instead, I'd prefer 20 small dedicated apps that do just one thing, but do it well. Bokeh very much follows this philosophy. It has one function in life, to reclaim CPU cycles when you need that bit of extra grunt. It does this by allowing you to pause apps. Clearly you can get by without it this app, if you really need all your power for a single app then just quit every other app and you've got running and you'll get the self-same effect. The problems is, you then have to re-open all those other apps when you're done. If you're anything like me, you were probably in the middle of about five different tasks in about twenty different apps, and getting back to where you were will be a lot of hassle. It would be much easier to just pause the apps rather than quitting them, enter Bokeh!
[tags]Bokeh, review, shareware, Mac, OS X[/tags]
Jun
11
Since upgrading to OS X 10.5.3 iTunes has developed a very annoying bug. When I'm in work I cannot download podcasts. Every time I do iTunes quits unexpectedly. Happens 100% of the time, without fail. At home, it works perfectly. The only difference I can see is that at work I use both a Proxy server and a VPN to get to the internet. It would seem that iTunes can't deal with that setup anymore on 10.5.3. No solution found as of yet, if I find one I'll post again.
[tags]Apple, OS X, Leopard, 10.5.3, iTunes, crash[/tags]
« go back
—
keep looking »