Apr
6
For many years now I have been an avid user, and eager evangelist for, a Mac app called TextExpander. TextExpander allows you to create snippets that you can invoke with shortcuts, and those snippets can range from the simple to the very complex, as in the URL conversion snippet I blogged about recently.
TextExpander has worked really well for me on all my Macs. I have it configured to sync my snippets over DropBox, and it just works. I have years of problem-free text expansion under my belt now with TextExpander. From my point of view, there was no problem to be solved – the app just worked!
The app was sold as a standard app – pay full price once, then pay a reduced price for future upgrades. I bought in at version 3, and have paid to upgrade to versions 4, and then 5. I'm in Ireland, so I do everything in Euro, so after currency conversion, my total spend on TextExpander for the last five years is a little under €65. Not a €0.99 app by any means, but a reasonable and fair price IMO.
Yesterday, TextExapnder 6 was launched, and it comes with an unexpected surprise – a whole new business model! The app has gone subscription – all syncing is now through their private cloud, whether you like it or not, and, you have to pay a monthly fee to use the app. If you pay the monthly fee annually you get a bit of a discount, so you can get the app for $47.52 per annum. Existing users get a 50% discount for one year.
So – is this a positive development for long-time and very happy users like myself?
Aug
9
As described in a post earlier today, I have made some significant changes to this site. The short version is that I've started to use WordPress as a CMS (content management system). While the WordPress APIs provide a good range of functions for doing CMS-like things, the web interface is disappointingly lacking in even basic CMS features. Thankfully, WordPress's plugin architecture has allowed the community to fill in the gaps.
Apr
16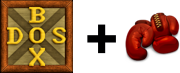 I grew up in the 80s, so I've always had a soft spot for the old DOS games I grew up with. I just loved the Apogee games, particularly Commander Keen and Secret Agent. We've been able to play these games on the Mac for years, but the experience has been a little too authentic. The free and open source DOSBox provides the basic emulation needed to run DOS games on modern PCs and Linux, as well as the Mac, but the experience is far from simple. You have to manually create a configuration file to even get started with DOSBox, and you need to know DOS to get your games installed and to run them. Not a problem for a terminal geek like me, but quite an obstacle for regular folks.
A few weeks ago my Grandfather asked me about running some of his old DOS games on his new Mac, so I looked into DOSBox again, and specifically went hunting for a nice GUI to simplify things. The first three I tried were horrifically poor. The worst kind of 'by geeks, for geeks' free software. Then I found Boxer, and I was just blown away. Boxer makes DOS games as easy to use as any other app on your Mac! The whole design of the project is just genius, and it's been executed wonderfully. Attention to detail and usability are right at Boxer's core.
Jul
24
THe week before last I posted a description of the final stages of my quest for a new personal finance app, and explained how I came to choose Money3 from Jumsoft, what I didn't do was actually review the product though, so I thought I'd do that now. On the one hand I've only been using this product for a week and a half, but on the other I've been using it a LOT during that week and a half. In that time I've entered all the transactions for 2010 on six accounts covering all my personal and business transactions so far this year. That's a lot of time using the software, so I think I've got a good flavour of what it's like to really use it.
Jul
15
A few months ago I started my quest to replace Cha-Ching because of how bad my experience with their 2.0 beta was, and how poor their support response was (I got no response at all). I outlined the choices I'd been considering at that stage in part 1 of this article. Since that post there's been a few developments, and as of this afternoon, I think my quest is at an end.
Apr
4
I've lost count of the amount of Twitter clients I've tried, and none are perfect. There may well be a client out there that does everything I need exactly how I want it to, but I've yet to find it. In recent times I've settled on Syrinx because it ticks most of the boxes, but it's not perfect. I haven't been actively search for a new client, but I've still been keeping my ears open. Hence, when Tim Verpoorten talked about Itsy on a recent episode of the Mac Review Cast I decided to give it a go.
Feb
21
When Apple announced Aperture 3 I was excited. The more I read about it on their site, and the more video demos I watched, the more I fell in love. The feature-list has everything I really wanted, and more besides. For me the really big deal was a power local adjustments feature, as well as Faces and Places. They also fixed some of my quibbles with Aperture 2. On paper this app was perfect for me. In reality however, it turns out not to be ready for the main-stream yet. The design is spot-on, but the implementation feels like a poor beta. As I write this I've down-graded back to Aperture 2.
Feb
13
I have a feeling this is going to be a topic that occupies me for a while. I really want to make the right choice on this one, because firstly, all the options cost money, and secondly, you don't want to keep swapping finance apps, you lose your historical data that way. So, in this first post I'm going to explain why I'm in the market for a new app, and what apps have come up in my initial trawl of options, and which ones I like enough to look at in great detail.
Jan
23
This is not a detailed or in-deapth review, as the title suggests, these are just my first impressions. A detailed review will come later, if not on this blog, then on one of the Podcasts I contribute to. In the interests of full disclosure, I also want to mention that I didn't buy my copy of PSE 8, it was a gift from Victor of the Typical Shutterbug and Typical Mac User Podcasts as a thank-you for the contributions I make to his shows. But, to be clear, it was not a gift from Adobe or anyone in any way related to Adobe. I should also say that, historically, I've never had a very high opinion of Adobe or their software. I've generally looked at their stuff as bloated, insecure, over-priced rubbish. Perhaps a little over-the-top, but certainly not without valid reasons. However, Photoshop is THE definitive photo editing software, so I'm determined to give PSE 8 a fair try.
Aug
23
If you follow me on Twitter you'll have seen me vent my frustrations with ScreenSteps earlier this week. I held off on writing this review for a few days to get a bit more experience with the app, and to give myself some time to decide how best to phrase my issues so they don't come across as being overly negatively. The short version is that I'm very conflicted about this app. Without a shadow of a doubt their idea is sound, as is their basic architecture. However, I found a few aspects of the interface exceptionally frustrating. Some parts of the app suffer from poor usability in my opinion, and another lacks what I consider to be very basic features. Ultimately, what's missing is some fit and polish. However, it can't be denied that the app works, which is obviously very important. I hope you can see why I'm so conflicted about this app. I want to love it, but I can't – at least not this version.
keep looking »