May
4
I promised a colleague in work that I'd send him on a list of the science podcasts I recommend, but as I was composing the email I realised this might be of value to others, so I've compiled my list as a blog post instead. These are all podcasts I listen to religiously, and in most cases, podcasts I have been listening to for many years.
Astronomy Cast

Big Picture Science

Gastropod

The Jodcast

The Naked Scientists

Naked Astronomy

Science Vs

Star Talk Radio
Mar
30
Earlier this week I posted a review of the Mac window tiling app Magnet which is currently on sale in the Mac App Store for €0.99. @DriesDeRoeck replied on Twitter to point me nice free and open source alternative – Spectacle.
Mar
28

Magnet is the first Mac app I discovered organically on the front page of the Mac App Store. I wasn't looking for anything, I just opened the Mac App Store app to run some updates, and there, on the front page, Apple were featuring Magnet, and it caught my eye and then my interest enough to hand over €0.99 to there an then!
What does Magnet do? It's a macOS app that allows you to quickly and easily re-size and re-position windows to a number of useful presets so you can easily lay out your windows. You can instantly adjust any given window so it takes up the left half of the screen, the bottom-right quarter, and so on. The app is clearly inspired by the built-in feature that has shipped with the last few versions of Microsoft Windows that allows you to snap windows into a few pre-defined arrangements by bouncing them off one of the edges of the screen, but Magnet takes that idea farther than Microsoft have, and it does so in a very Mac-friendly way.
Nov
1
A year and a few months ago I bought my first bone conduction headphones – a pair of Damson Headbones. I was initially quite happy with them, but they began to develop some quirks that got worse and worse over time. I recently replaced them with a pair of Trekz Titanium bone conduction bluetooth headphones from AfterShokz, and I'm much happier.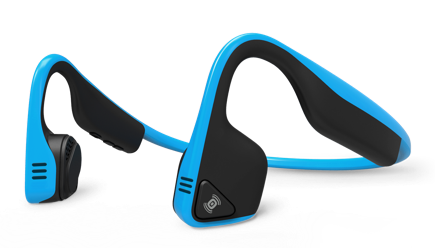 Aug
9
As described in a post earlier today, I have made some significant changes to this site. The short version is that I've started to use WordPress as a CMS (content management system). While the WordPress APIs provide a good range of functions for doing CMS-like things, the web interface is disappointingly lacking in even basic CMS features. Thankfully, WordPress's plugin architecture has allowed the community to fill in the gaps.
Jan
3
I finished the Steve Jobs biography by Walter Isaacson quite some time ago, but I didn't bother to blog a review because I didn't think I had anything to contribute to the discussion that hadn't already been more eloquently argued by others. But, when listening to John Gruber and Dan Benjamin discuss the book on the Talk Show podcast a few weeks back, they raised a question that piqued my interest, why did Steve choose Walter Isaacson to be his authorised biographer? You have to remember that this biography did not get written because the author was really interested in Steve Jobs and begged and pleaded for cooperation, if anything, the inverse is true. In the introduction to the biography Isaacson explains that it was Steve who asked him to do the book, and that he repeatedly turned Steve down before finally giving in (to the inevitable?). Isaacson specifically mentions that Steve had cited his love of his biography of Albert Einstein as one of his reasons for wanting him as his biographer, so I figured I'd give that a read too, and see if it helped me to understand Steve's decision to head-hunt Isaacson.
Apr
16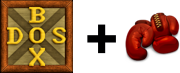 I grew up in the 80s, so I've always had a soft spot for the old DOS games I grew up with. I just loved the Apogee games, particularly Commander Keen and Secret Agent. We've been able to play these games on the Mac for years, but the experience has been a little too authentic. The free and open source DOSBox provides the basic emulation needed to run DOS games on modern PCs and Linux, as well as the Mac, but the experience is far from simple. You have to manually create a configuration file to even get started with DOSBox, and you need to know DOS to get your games installed and to run them. Not a problem for a terminal geek like me, but quite an obstacle for regular folks.
A few weeks ago my Grandfather asked me about running some of his old DOS games on his new Mac, so I looked into DOSBox again, and specifically went hunting for a nice GUI to simplify things. The first three I tried were horrifically poor. The worst kind of 'by geeks, for geeks' free software. Then I found Boxer, and I was just blown away. Boxer makes DOS games as easy to use as any other app on your Mac! The whole design of the project is just genius, and it's been executed wonderfully. Attention to detail and usability are right at Boxer's core.
Mar
17
When I first got my iPhone 4 I played with the video a bit, but it never quite lived up to my expectations because I just couldn't hold it still enough to get nice video out of it. This is the kind of thing I was able to get free-hand:
I was able to do a little better by bracing the camera against something solid – like the edge of a bridge, but still – the results were not ideal:
If only I could attach the iPhone to a tripod! Well, this is where the Glif comes in. It's a small piece of moulded plastic that has a standard tripod screw hole at the bottom, and that grips the iPhone securely. You can use it on a full-size tripod, and it works very well, but it does look quite silly. I find it much more useful to use a mini tripod instead, so I can literally carry me entire video setup in my pocket!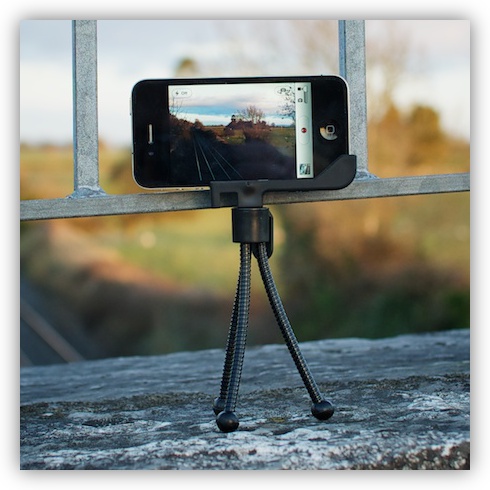 As well as acting as a tripod adapter for the iPhone, the Glif can also function as a handy little iPhone stand, in a surprising number of configurations. If you're curious about what all the Glif can do, they have a nice little video on their site. The Glif is $20 + shipping, which is quite steep for a simple piece of plastic, but I have to say, I'm very happy with it, and I'm certainly getting good value for money out of it.
Finally – here's an example of the results I'm getting with it:
Jul
24
THe week before last I posted a description of the final stages of my quest for a new personal finance app, and explained how I came to choose Money3 from Jumsoft, what I didn't do was actually review the product though, so I thought I'd do that now. On the one hand I've only been using this product for a week and a half, but on the other I've been using it a LOT during that week and a half. In that time I've entered all the transactions for 2010 on six accounts covering all my personal and business transactions so far this year. That's a lot of time using the software, so I think I've got a good flavour of what it's like to really use it.
Jul
15
A few months ago I started my quest to replace Cha-Ching because of how bad my experience with their 2.0 beta was, and how poor their support response was (I got no response at all). I outlined the choices I'd been considering at that stage in part 1 of this article. Since that post there's been a few developments, and as of this afternoon, I think my quest is at an end.
keep looking »