Taming the Terminal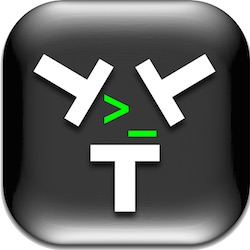 Taming the Terminal is a collaboration between Bart Busschots and Allison Sheridan. The tutorials were written by Bart, and hosted on this site, and there are matching conversations with Allison Sheridan on the NosillaCast Podcast.
In the series, Bart guides Allison through a collection of tutorials to help get people comfortable in the Terminal, learn efficient ways of controlling your computer, and diagnosing network problems. While both hosts are using OS X, every effort is made to include both Linux and Windows comparative commands where possible.
Bart is a Linux system administrator by day, is hosts the Let's Talk Apple and Let's Talk Photography podcasts. Allison is the host of the NosillaCast podcast, A Technology Geek Podcast with an EVER so Slight Macintosh Bias.
The Podcast
Steve Sheridan suggested collecting this content into a single podcast to make it easier for people to download and enjoy. Steve didn't just make the suggestion, but followed that up by putting in hours upon hours of monotonous work to find and extract the relevant content from the NosillaCast episodes, and edit it into this stand-alone podcast. For good measure he also designed the logo and helped pick the theme music.
You can listen to a short introduction to the podcast below:
(Direct Link to RSS Feed for Podcast)
Search the Series
The Tutorials