Jun
5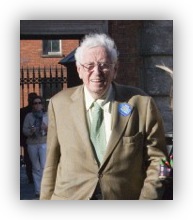 I'm still about a month behind when it comes to processing my shots, but I am now fully up to date with special trains, at least until the special next Saturday 🙂
Anyway, on the 5th of May 2012 the Railway Preservation Society of Ireland (RPSI) ran a special train to commemorate Dr. Garret Fitzgerald, who passed away last year. Dr. Fitzgerald was a very well respected former Irish Taoiseach (Prime Minister), as well as a former president of the National University of Ireland, and, a former Vice President of the RPSI. It's because of this link to the RPSI that the organisation paid him this tribute.
May
15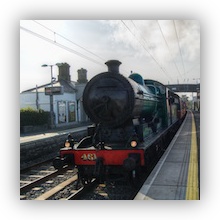 I'm still struggling to get up to date with processing my shots, but I am getting closer to caught up than I was a month ago, so things are heading in the right direction at least :).
Last time I reported on a steam special (the Maynooth Shuttles), it was to, yet again, say that, despite our hopes, newly over-hauled steam loco No.461 couldn't make it. Well, that finally changed this time, when she worked her first passenger-carrying train from Dublin in over a decade. She's not quite running smoothly yet though, clocking up some very significant delays on this rail tour. Still, at least she's out pulling trains on the main line!
May
6
Of all the railway groups I'm a member of on Flickr, none has been more helpful and inspiring than the Progressive & Artistic Railway Photography group run by Martyn Fordham. Now, the members of the group, with Martyn and Ian Cowley taking the lead, have created a blurb photo book showcasing the work of many of the photographers who contribute to the group. It was decided to call the book "Along Different Lines", which I think reflects the group's focus on, for want of a better cliché, thinking differently about railway photography.
I was flattered to be asked to contribute five shots to the book, as well an introductory paragraph, and explanatory captions. You can buy the book from the Blurb website, but, since it's a hard-back book, it's not cheap. Since the book was not created to make money, and is being sold at cost price, I have no compunction against including my contributions (text and images) below.
Apr
23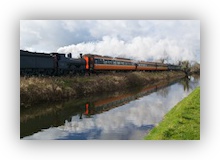 I'm still continuing to get caught up with processing and editing my photos and videos from the last few months. Over the weekend I finished working on the media I shot on the 3rd of March when the Railway Preservation Society of Ireland (RPSI) ran two "Maynooth Shuttle" steam specials from Pearse station in Dublin to Maynooth and back.
Having missed the 2011 Santa Specials because of technical issues, recently overhauled ex-DSER (Dublin South Eastern Railway) loco No.461 was suppose to make it's return to Dublin for these shuttles after a 10 year absence, but, alas, it wasn't to be. The weekend before the specials she encountered some more technical difficulties on her way from RPSI headquarters in Whitehead near Belfast down to Dublin. No.461 did eventually make it out to Maynooth the next day on an empty driver training run, though even that was not an unmitigated success because she was supposed to run all the way to Enfied, but only made it to Maynooth! Still, by early April she was finally ready, and she worked the Spare Link rail tour over two days (pictures and video coming soon).
With No.461's on-going problems, RPSI stalwart loco No.186 stood in for her on the Maynooth Shuttles. Through no fault of No.186 the morning shuttle was over an hour late. Apparently someone had carelessly parked a track maintenance vehicle in front of the turntable in Dublin-Connolly station, so No.186 had to run the whole way around (and partially under) Dublin city to get to the nearest alternative turntable in Dublin-Heuston on the south-side of the city.
Still – it was a good day in all, with some lovely sunny periods between some very heavy showers!
You can see all my shots from the day on Flickr where I've collected them into a set.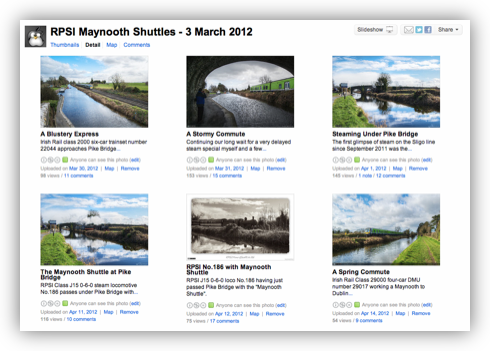 As well as shooting Stills with my trusty Nikon D40, I also shot some video on my new Nikon D5100 (and my iPhone 4 when the D5100's battery died). I've edited the video and some of the stills together into a movie of the day's events which I've uploaded to my YouTube Channel. I've embedded the video below for convenience:
Apr
9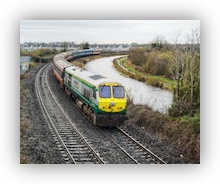 Each year the Railway Preservation Society of Ireland (RPSI) runs two sets of "Santa Specials", one set operating out of Belfast, the other, out of Dublin. In general, the RPSI try to have two steam trains certified for use one the mainline at all times, one based in Whitehead near Belfast, and one based in Dublin. This means that in general, there is a steam train available to operate each of the two sets of Santa Specials.
2011 was not a normal year though. The venerable steam locomotive No.4's boiler certificate had expired in the summer, before work was finished on former DESR loco No.461 which was due to replace it. It was hoped that No.461 would be ready to work the Santa Specials from Dublin by December, but it wasn't to be, she failed to perform on her trials, and had to go back to Whitehead for more work. She's in service now, but her debut was not until March 2012. This meant that, for a change, the Dublin Santa Specials would be worked by Irish Rail diesel locomotives.
Jan
29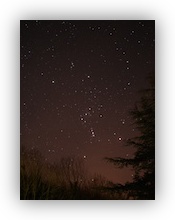 Hard-core astrophotography is very difficult, and requires quite a lot of quite expensive equipment, but, you can do surprisingly much with surprisingly little if you don't set your expectations unrealistically high. The big problem with the night sky is that it moves. Well, strictly speaking it's the earth that's moving rather than the sky, but the point is, stars don't appear to stand still. Normally when you have a subject that's dim, you use a tripod and just leave the shutter open for as long as it takes, but since everything astronomical is always on the move, that doesn't work! The way the pros get around this is with expensive mounts that track the movements of the heavens, opening up the possibility of long exposures. With that problem over-come the pros then run into a whole new set of problems with how noise builds up in sensors over long exposures, so they end up needing some quite advanced techniques and a lot of software and skill as well as the fancy hardware.
I don't have any of the fancy gear, nor any of the fancy software, nor indeed, the skills needed to get good results out of the equipment I don't have! But, I can still get a descent shot of a star field, and all I need is three things:
A camera that will allow manual control of the aperture, shutter speed, ISO and white balance, exposure times of up to 30 seconds, and manual focusing or some form of focus lock
a tripod
A remote shutter release (or, as a work-around, a delayed shutter release mode)
I did also mention that you need realistic expectations, basically, what we're aiming for here is shots of large sections of the sky. Think a nice shot of a constellation. If you have visions of detailed views of spiral galaxies in your head – get them out now – that's for the pros with their fancy kit!
Dec
31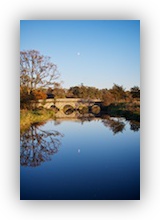 Something I like to do at the end of every year is look back at how my photography has evolved over the year. I find it helpful to take the time to reflect, and I think it helps me to keep developing my skills and my style.
It's been a funny year for me, having struggled all year with health issues, but I still managed to keep taking photos, even if I did it less often, and even if my Photo of the Week segment on this blog fell into dereliction. Most of my photography this year was done while out on my doctor-mandated exercise routine, so more then normal, my shots all gravitate around the Royal Canal, and later in the year, also Carton Estate (after I discovered the great trails the estate has to offer). There were also strangely few shots taken in St. Patrick's College, which was once one of my favourite muses.
In some ways it was a very evolutionary year for me, rather than a revolutionary one, I focused mostly on my on-going projects, trains, nature macros, and the Royal Canal, and didn't really start any new projects. I also spent time re-visiting my experiments with long exposure shots, and also paid a lot of renewed attention to including the Moon in my shots, particularly in the second half of the year. I guess the most dramatic changes are that I've updated my HDR workflow in such a way that I find I get better results in situations with mixed white balances, and I've definitely made more of an effort to re-visit interesting places when the light is good, rather than making do with OK light. Read more
Jun
1
This week I've chosen my favourite shot of the lovely Bramble flower (Rubus fruticosus agg.). These beautiful flowers will grow into nice juicy blackberries in the autumn. What I like about this shot is the dark background, as well as how it shows both the leaf and the flower.
Camera: Nikon D40
Lens: Nikon DX AFS 55-200mm
Exposure: 1/640 sec
Focal Length: 135mm
Focal Ratio: f/8
ISO: 400
Camera Mode: Aperture Priority
Exposure Bias: -1.0ev
May
23
I spent so much energy writing my big HDR article last weekend that I didn't get around to posting my Photo of the Week, so another double post this week to catch up. I thought I'd stick to the theme of HDR, and also pick two shots of the same subject, the Royal Canal. This canal is very special to me as it's where I get most of my exercise, and the vast majority of my nature photos, as well as many of my railway shots too! I do a lot of pseudo-HDR shots where I tonemap single RAW images, but I hardly ever take the time to create 'true' HDRs by combining multiple separate exposures. Last month, for the first time in ages, I spent some time shooting some 'real' HDRs, and these two are my favourites.
The first is a very low-key naturalistic HDR showing two boats moored above the 14th lock on the Royal Canal at Jackson's Bridge near Maynooth as a spring sun sets. This HDR was generated from four brackets.
Camera: Nikon D40
Lens: Nikon DX AFS 18-55mm (D40 kit lens)
Exposure:

Bracket 1: 1/100
Bracket 2: 1/200
Bracket 3: 1/400
Bracket 4: 1/800

Focal Length: 22mm
Focal Ratio: f/11
ISO: 400
Camera Mode: Full Manual
Processing: created by combining four RAW images into a single tonemap in Photomatix Pro, then running that tonemap through Topaz Adjust before importing into Aperture 3 for a few final tweaks
The second shot I've chosen was processed to capture the feeling and atmosphere of the scene, rather than to capture it exactly as it looked to the eye. This is a much more extravagant HDR, and perhaps a little hyper-real. It was the absolute sea of Dandelion seed heads and the reflection of the setting sun in the water that caught my eye and inspired me to stop and set up my the tripod for a full HDR. This beautiful stretch of the canal is located between Maynooth village and Jackson's Bridge, and the wall running along the canal here is the boundary wall for St. Patrick's College (SPCM). This shot was also generated from 4 brackets.
Camera: Nikon D40
Lens: Nikon DX AFS 18-55mm (D40 kit lens)
Exposure:

Bracket 1: 1/50
Bracket 2: 1/100
Bracket 3: 1/200
Bracket 4: 1/400

Focal Length: 42mm
Focal Ratio: f/8
ISO: 200
Camera Mode: Full Manual
Processing: created by combining four RAW images into a single tonemap in Photomatix Pro, then running that tonemap through Topaz Adjust before importing into Aperture 3 for a few final tweaks
May
15
I posted the shot below to Flickr yesterday, and it generated a lot of attention, as well as a thought-provoking comment asking, without being at all rude, if HDR was really photography, or if it was something else, perhaps graphic art? This sparked a bit of a discussion in the comments on the photo, but it also lit a fire under my backside to do something I've been meaning to do for literally years – to lay out exactly why I feel strongly that HDR is every bit as valid a photographic technique as any other. Indeed, HDR is just the latest in a very long trail of techniques throughout history for dealing with high-dynamic range situations, stretching back to the very dawn of photography.
« go back
—
keep looking »