Oct
12
I've been an iPod Touch user from day one, and simply love the little devices. With the various updates and the App Store they really have evolved into small pocket computers. The touch interface is fantastic, and although it has been imitated by other vendors, it has yet to be equalled. On Friday I switched from a very old Nokia cell phone and an iPod Touch, to an iPhone. I want to have a look at how the iPhone compares to the iPod Touch, and in particular, how it is as a phone. The iPhone really is an iPod Touch with a phone, so all that's really new to me is the phone, SMS, and the ability to access the net when away from WiFi.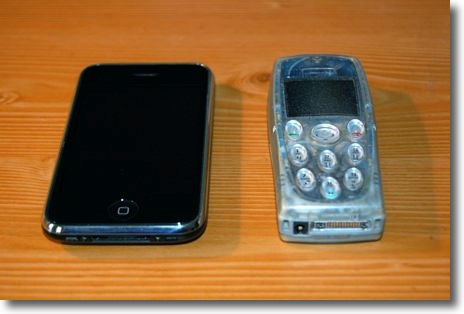 My iPhone next to my old Nokia Brick
Aug
27
The problem with .Mac (the previous name for Mobile Me) was never the concept, nor was it what was promised, the problem was always the implementation. I expressed my views on .Mac back in January 2007 in a post entitled ".Mac – The Devil is in the Implementation", and nothing has really changed since. I had high hopes that Mobile Me would finally give us the .Mac we'd always wanted. If all Mobile Me had been was a working version of .Mac without any new functionality it would have been great! However, since it's launch Mobile Me has just been one disappointment after another. Things started badly when it took them days to get the system even remotely stable, got worse when they permanently lost thousands of people's email, and didn't improve at all when we found out Apple had lied to us about push.
[tags]Apple, Mobile Me, .Mac, iDisk, security[/tags]
Jun
21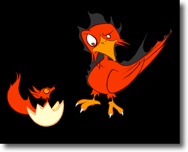 I've been recommending FireFox for years now. In fact, I've been using it as my primary browser since it was called FireBird. It has been a more secure and a more feature-rich choice for years. (If you're interested in the security aspects then you might enjoy reading a recent article I wrote for the International Mac Podcast blog comparing Safari and FireFox from a security point of view.) What got me hooked on FireBird was it's plugin architecture. The idea of being able to customise my browser really appealed to me and as FireBird has grown into FireFox the list of available plugins has grown too. No other browser is as expandable as FireFox. If you can think of it, the chances are someone's written a plugin for it!
However, FireFox has long suffered from two major shortcomings, memory leaks you could pilot a large ship through, and a non-native look. FireFox has been chewing up insane amounts of RAM for years, and has always looked like a fish out of water, particularly on OS X. These two problems are both fixed in FireFox 3 and if that was all they'd done I'd be recommending it highly, but they've done much more.
[tags]internet, browser, FireFox, FireFox 3[/tags]
Jun
15
The details released by Apple are sparse at best, but we know that the next version of OS X (10.6) will be called Snow Leopard. The name is very fitting precisely because it's so similar to the current OS name, Leopard. Snow Leopard won't be wedged full of new end-user features like Leopard was, instead the big changes will be under the hood, with a strong focus on efficiency and stability. This release would appear to be about consolidating what's in Leopard already as well as laying the foundations for future big cats from Apple.
[tags]OS X, Apple, Mac, Snow Leopard[/tags]
Jun
15
Allison kindly got me a review copy of Bokeh so that we can talk about it on the NosillaCast tomorrow. To help me get my thoughts in order I've decided to do a review here too. I've said it before and I'll say it again, I just love small single-purpose apps. I don't want a disk, RAM, and CPU hog that will do 500 things, only 20 of which I will ever use. Instead, I'd prefer 20 small dedicated apps that do just one thing, but do it well. Bokeh very much follows this philosophy. It has one function in life, to reclaim CPU cycles when you need that bit of extra grunt. It does this by allowing you to pause apps. Clearly you can get by without it this app, if you really need all your power for a single app then just quit every other app and you've got running and you'll get the self-same effect. The problems is, you then have to re-open all those other apps when you're done. If you're anything like me, you were probably in the middle of about five different tasks in about twenty different apps, and getting back to where you were will be a lot of hassle. It would be much easier to just pause the apps rather than quitting them, enter Bokeh!
[tags]Bokeh, review, shareware, Mac, OS X[/tags]
Jun
11
Another WWDC Steve-Note has come and gone, and my predictions were right in some ways, and totally wrong in others. I'd expected the keynote to be iPhone heavy, but not iPhone only! The fact that OS X 10.6 got no more than a passing mention is a little disappointing. As expected, we got to see lots of cool demos of apps for the App Store, as well as a demo of the new features in the new iPhone 2.0 software. The biggest surprise there was how cheap the new software will be for iPod Touch owners, just $9.95! Unsurprisingly, half the planet was right about there being a 3G iPhone, however I'm pleased to have been wrong about GPS. Mobile Me is roughly what I'd expected, but not all I'd hoped for, the lack if iDisk access from the iPhone is disappointing. The continued lack of any sort of access to files for iPhone apps limits what developers can do with the SDK. Un-surprisingly we didn't get a BlueTooth keyboard for the iPhone, or a Mac Tablet. The biggest disappointment of all is that iPhone 2.0 software still seems to be missing basic text-manipulation functions like select, cut, copy & paste, and that Notes on the iPhone still don't seem to sync to anywhere.
[tags]Apple, Steve Jobs, WWDC 2008, WWDC, iPhone, Mobile Me[/tags]
Jun
1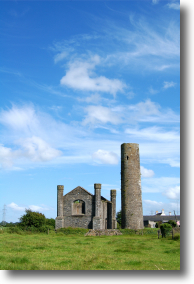 It's been a little over a year now since I got my Nikon D40 so now seems like a good time to reflect on what the D40 is like to live with. I was very positive about it in my initial review a year ago and I'm still very happy with it now. It's a great body for the price and I'd highly recommend it to anyone as a first DSLR. However, you have to bear in mind that the D40 is an entry level model both in terms of price and functionality. As I've advanced as a photographer I've begun to run into some of the D40's limitations and am now ready to move on to a higher level Nikon body like the D60 or the D80.
In this article I'm going to focus on the limitations of the D40 that I'm now starting to run into, but I have to stress that I'm not in any way un-happy with the quality of the D40. I consider it to have been money exceptionally well spent and I'd like to think that the photographs I've taken this year testify to to the amount of enjoyment it's given me.
[tags]Nikon, D40[/tags]
May
31
This week's 10.5.3 OS X Leopard update has finally injected some much-needed common-sense into Spaces. Spaces is one of the new features in Leopard and had amazing potential from the start, however, it had one massive flaw. Spaces is basically a re-implementation of a very very old idea, virtual desktops. The idea is simple, you have a different work-space for each of your separate tasks and switch between them as you move from task to task. This idea's been around in the Unix and Linux world for decades. Apple just implemented it in a more user-friendly and sensible way. With the older implementations you had to do the switching yourself, in Leopard the idea is that the vast majority if your switches will be automatic so you don't have to think about it. The other innovate Apple added is massive concerted effort to evoke the idea of a virtual grid of desktops which you move around in. Everything about the implementation re-inforces this metaphor and it works very well.
[tags]Apple, OS X, Leopard, Spaces, virtual desktops, 10.5.3[/tags]
May
29
I've been holding off on this post for a while just to be sure I didn't speak too soon. Simply put, I am delighted with IBB. They deliver what they promise. Simple as that. My traffic graphs are almost perfectly flat when downloading large files, and right on the money in terms of speed. This service bears all the hall-marks of a happy and un-stressed TCP/IP network. So far I have no complaints at all. The modem supplied works perfectly with my existing router, and I have no idea what support is like because I haven't needed them.
Long may this continue!
[tags]Irish Broadband, IBB, broadband, internet, Ireland[/tags]
Apr
30
It's hard to believe it's only been six months since Leopard's release. At this stage most of the commentary and reviews have been done and dusted for months and people are just getting on with using Leopard. Although it's only been six short months we've already had two major updates to the OS and we're expecting a third any day now. The reviews ranged from un-fettered admiration to utter condemnation. Reality is of course somewhere in between. I've heard a lot of comparison's made between Leopard and Vista and at least one of them is correct. Like Vista, the first release version of Leopard should have been called a public Beta. Like Vista Leopard was late yet still only half-baked when it did finally ship. However, other comparisons to Vista don't hold. Leopard has delivered substantial new functionality and it has done so without adding significant bloat. Sure, Apple's list of 300 changes was hyper-inflated but there were still some real gems in that list. Also, Leopard runs just fine on my first generation Mac Mini which was underpowered even when it was new over three years ago!
The ultimate question is whether or not Leopard was enough of an improvement on Tiger to warrant the price of the upgrade? Are many of the new features actually useful or are they just eye-candy and fluff? Six months on I'm taking the time to reflect and ask myself which Leopard features I'd really miss if I was forced to down-grade to Tiger in the morning.
[tags]OS X, apple, Leopard, Tiger[/tags]
« go back
—
keep looking »