Jan
11
In general I really like the Dock and prefer it to the Windows Start Menu. It's great for the apps you use a lot but not so great for getting at apps you don't use often. Well, with Himmel Bar that problem goes away!
[tags]OS X, Himmel Bar[/tags]
It's a very small app that you can get for free from http://softbend.free.fr/himmelbar/. What it does is give you a little icon on the left-hand side of your Menu Bar which when clicked behaves like the programs part of the Windows Start Menu and hence gives you easier access to the apps you don't want to keep in your dock. The screen shot below shows it working on my PowerMac.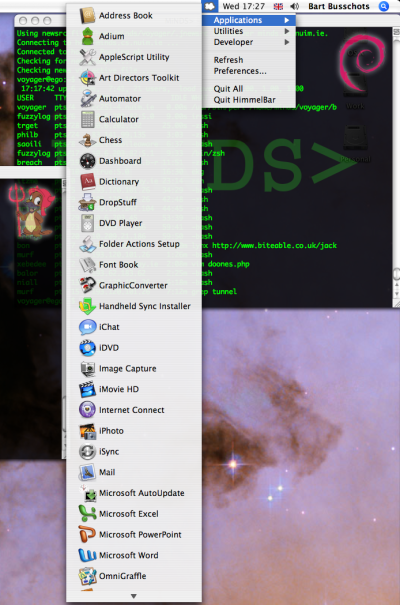 Comments