Jul
20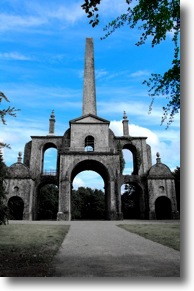 This is how I do selective colour using the GIMP. I'm not claiming it's the only way, or even the best way. I just know it works. This technique has a few powerful features though. Firstly it's non-destructive, secondly it allows for partial de-saturation, thirdly it allows the channel mixer to be used to generate a very good black & white version of the image, thirdly, it allows for a controlled boost of the colour in the colour areas. This give you much more control, but it also makes the technique a little more complex than many other techniques you'll find out there.
[tags]GIMP, Selective Colour, Tutorial, Image Processing, Photography[/tags]
Apr
16
In my first article on simulating tilt-shift miniature faking with the GIMP I linked to instructions from Gimparoo!. Firstly, these instructions are no longer completely correct on the latest version of the GIMP because some of the menu sequences used have changed. Secondly, I've been looking at other sets of instructions on the web for doing this with PhotoShop and comparing them to the Gimparoo! instructions (particularly these instructions). What I've found is that the Gimparoo! instructions are not entirely complete so I've decided to write my own.
As usual I want to stress that I am not making any claims that these instructions are in any way definitive. There may well be WAY better ways of doing this. What I'm saying is that this is the best way I've found of doing it so far and that it works for me.
[tags]Tilt-shift Photography, Tilt-shift, photography, GIMP, miniature faking, photo editing[/tags]
Mar
18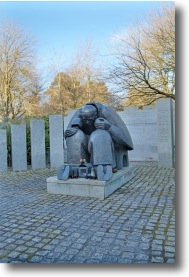 I'm no expert on HDR but since I spent most of my weekend playing with it now seems like a good time to write about it, while it's all nice and fresh in my mind and all that. One of the first things I noticed when I started shooting DSLR is that the dynamic range of the camera was a lot narrower than the dynamic range of my eyes. I didn't know it was called dynamic range back then but that's not really the point. When a scene has a big range in brightness between the brightest parts and the darkest parts then it's said to have a high dynamic range. Our eyes are quite good in those situations, DSLRs on the other hand are terrible at capturing them. On a sunny evening when the sun is low in the sky casting shadows all over the place you can still see just fine but a DSLR gets into all sorts of trouble.
[tags]HDR, Nikon, Bracketeer, iPhoto[/tags]
Oct
1
Those of you who actually poke around my Photo Gallery may have noticed that I've had a section for desktop wallpapers there for a while now. You may have wondered why I'd never blogged about it before. Well, the reason is that I wasn't happy with my wallpapers. They all looked a bit flat to me. I spent a few hours this evening tweaking them and now I'm finally happy enough to announce them. They are still far from perfect. I still consider them amateur creations, but I'm not ashamed to announce them any more. So, here's the link.
While trying to get these wallpapers into a descent state I came across two very cool GIMP tutorials, one which really lets you boost the colour intensity of your images, and another that lets you create really cool partly colourised black and white images.
[tags]GIMP, Image Processing, Photo Editing, Wallpapers[/tags]
Sep
2
In a follow up to my initial thoughts on the new iLife I want to have a more detailed look at the new iPhoto now that I've had some time to really get to use it. Although my overall impression is that this version of iPhoto offers significant improvements over the previous version, it is not perfect. One part of my work flow has become less intuitive in one sense, yet more intuitive in another. There is also still one very annoying omission from iPhoto.
[tags]iLife, iPhoto, Apple[/tags]
Aug
19
I'm a huge fan of ImageMagick . I think it's great but I'm constantly and continuously disappointed by their lack of proper support for the Mac. It took them ages to get a binary release out for the Mac at all and even now, a year after the announcement of the Intel Macs and after Apple have compltely stopped selling PPC Macs the only binary release available for the Mac on the image Magic site is still for PPC. You can of course get the source and build it yourself but that's a bit of a mine-field because of the amount of libraries that you need first if you're to end up with a useful ImageMagick install. In the past I've wasted a lot of time and effort getting ImageMagick compiled properly on OS X. When I had to install it on an Intel Mac for the first time today I nearly cried when I saw that there was no binary release! However, my prayers were answered when I cam across this blog entry. I still had to build the lot myself but this took all the pain out of it!
[tags]ImageMagick, Intel Mac[/tags]
« go back