Mar
11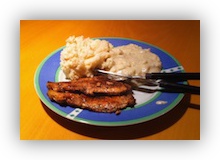 This isn't so much a recipe as a quick and simple tip for making fried pork taste great. You can use regular pork loin chops, or some of the more exotic cuts like gigot Chops.
All you'll need is your pork, some ground Nutmeg, crushed black pepper, salt, and a little vegetable oil.
Start by seasoning the chops with the salt and the black pepper, ideally freshly ground. Then add a good sprinkling of Nutmeg – you want to have a thin coating across the entire chop.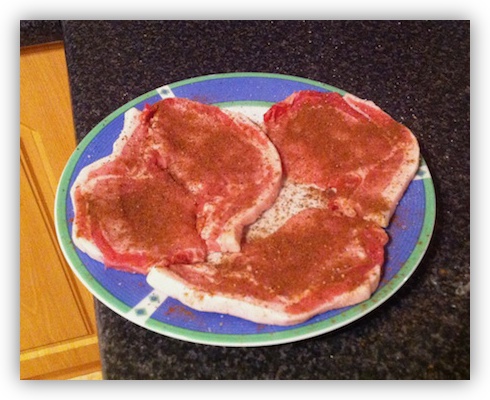 Heat up a frying pan with a little vegetable oil, and place the chops in with the seasoned side down, then apply the same seasoning to the other side. Fry until cooked through, turning regularly.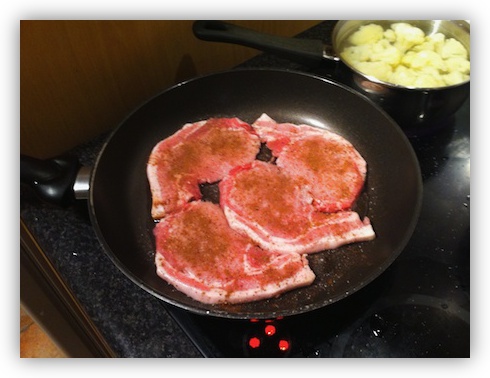 This goes really well with mashed potatoes and cauliflower with a milk sauce, or with just Apple Sauce and mash.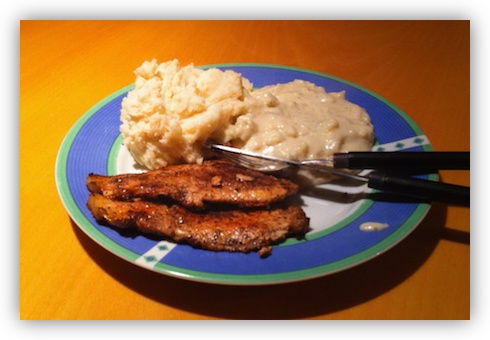 Comments