Aug
3
Technically this flower is a terrible weed, you really don't want this in your garden, but it's still beautiful! This shot is clearly processed but I hope you'll agree that it's been done tastefully. What I've done is desaturate everything in the shot apart from the flowers and leaves of the Bindweed so that it stands out from the grass that it was growing amidst.
I got this shot while mountain biking along the towpath of the Royal Canal between Maynooth and Leixlip, or to be more precise, between Pike's Bridge and Deey Bridge.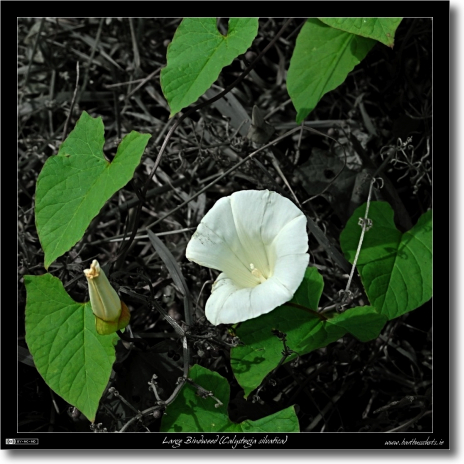 Click to Enlarge
For those of you interested in such things here are some of the technical details of the original shot:
Camera: Nikon D40
Lens: Nikon DX AFS 18-55mm (D40 kit lens)
Exposure: 1/320 sec
Focal Length: 55mm
Focal Ratio: F8
ISO: 200
Camera Mode: Auto
Exposure Compensation: 0.0
The processing was done using the GIMP. I used this image in my tutorial demonstrating this technique.
[tags]wild flower, flower, blossom, Bindweed, photography, Maynooth, Kidlare, Ireland[/tags]
Comments