May
18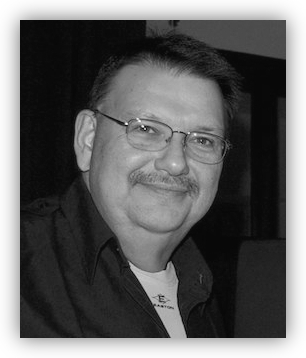 This is not going to be an easy post to write, and I really hope I do it justice.
The Apple/Mac community lost one of it's finest podcasters today. Tim Verpoorten wasn't the first Apple/Mac podcaster, but he was one of the very earliest generation. I think it would be fair to call him a father figure to many of us who followed. I know he was one of the podcasters who inspired me to pick up the microphone myself, and I doubt I'm alone in that.
Tim had been unwell for some time, and hung up his microphone to concentrate on his health a while ago, but we all hoped it would just be a temporary hiatus. I don't think any of us in the community wanted to believe we'd heard the last of Tim's distinctive and friendly voice.
Every good Apple/Mac podcast brings something unique to the table, and Tim's Mac Review Cast brought fantastic reviews week after week after week for years and years. Tim had a knack for finding great apps, particularly free ones, and he was able to find and review them at a truly impressive rate. Most people can mange either quantity or quality, but Tim could do both at the same time. Although he reviewed many many apps, you could always tell when an app really appealed to him. Those apps were almost never large apps with lots of features, but small apps that did just one thing, but did it really well. It's fair to say Tim had a bit of a thing for menubar apps.
Because I learned about so many great apps on the Mac Review Cast, I regularly look up at my menu bar, or into my dock, and think of Tim. One app in particular that I'll always associate with him is the light-weight Mac-like text editor Smultron. I'd almost given up on finding an editor like this for the Mac, when I heard Tim review Smultron, and gave it a go. It was love at first sight, and that cute red strawberry icon will always bring back fond memories of Tim.
Tim was one of the founders of the Mac Round Table Podcast (MRT), and it was through that podcast that I was fortunate enough to get to 'work' (play more like) with Tim. One of the great things about the MRT is how different all the contributors are, and how that opens up some great conversations. We often agreed on things, but when it comes to temperament, I think myself and Tim were polar opposites – I'm know for being the cranky Irishman (sorta) who's prone to impassioned (and hopefully entertaining) rants, while Tim was always as cool as a cucumber – I can't remember him ever getting flapped, and I can't remember him ever having a bad word to say about anyone. I think it's much easier to go on a rant than it is to remain calm and collected, and I greatly admired Tim's coolness.
I never met Tim in the real world, yet I feel I've lost a friend. The Mac community has certainly lost one of it's finest ambassadors, but my thoughts are with the Verpoorten family tonight – their loss is so much greater than ours.
The photo that accompanies this post is a crop from this image by Allison Sheridan.
Oct
6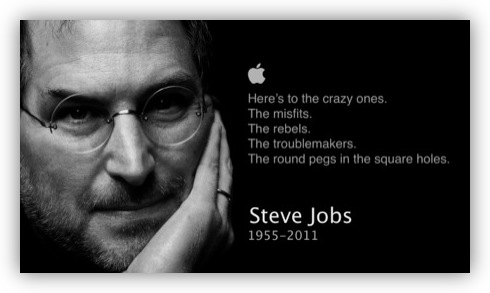 Apple have asked Mac fans to share their thoughts on today's passing of Steve Jobs with them via [email protected]. I've just sent off the email below – please consider taking some time out of your day today to share your thoughts too.
Subject: May his legacy out-shine his short time on this Earth

As one of the very many relatively recent Apple converts, I'd always hoped there'd be many more keynotes to come, and many more revolutions for Steve to introduce us all to. I wasn't there for the unveiling of the Mac in 1984, or the iMac on Steve's return to Apple, or OS X, or even the iPod, but I did get to enjoy the keynotes that introduced the world to the iPhone, the iPad, and iCloud. I think it's safe to say that the first two of those have already revolutionised our interaction with the world, and I lets hope iCloud goes on to do the same.

I'm tempted to dwell on thoughts of all the great things Steve could have shared with the world had he been as immortal as we all wished, but I think that's the wrong way to look at things. Steve planted a seed, watered it, and cared for it for years. That seed has developed into a strong and vibrant young tree, which is mature and strong enough stand alone now. It's a tree that will bear many more great fruits, and each of those fruits will be infused with Steve's passion and vision. I don't think it's possible to extract Steve's values or aspirations from Apple any more, so in my mind, a part of him has found immortality. A strong, vibrant, and innovative Apple will serve as the best possible memorial to Steve. I hope his family and friends will be able to take some comfort from watching his legacy grow, mature, and blossom.

Here's hoping that Steve's legacy through Apple, Pixar, and his family, will stand as a beacon through time for much longer than the 56 short years of his life.

Bart Busschots,
co-Producer,
International Mac Podcast.
Mar
20
The single best thing about being involved in the Mac community is the great people you get to meet (all-be-it virtually). This evening my thoughts are with one of those people in particular, Robert Lachman of Photography and the Mac, Mac Review Cast, and NosillaCast fame. Over the past months I've really been enjoying a series of photos Robert's been posting to his blog. They're pictures of the great Bob Hope taken by his dad, Mort Lachman, who was on of Bob's main writers. The photos are fantastic in their candour and lack of any pretentiousness.
I was very sad to read earlier in the week that Mort was in hospital having suffered a heart attack, and even sadder today to learn that he has passed away. Robert has posted a fantastic video on his website, which I think serves as a wonderful tribute to his Dad. I also think everyone should check out Mort's great series of Bob Hope photos, they really are something special.
If you read this Robert, you and your family are in my thoughts at this difficult time in your lives.