May
11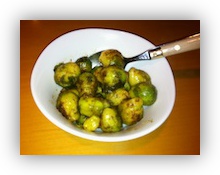 In an ideal world we'd all eat fresh vegetables every day, but in reality, we often have to make do with frozen veg instead. That's no reason not to make the most of them though, so today's very simple recipe describes how I make the most of frozen Brussels Sprouts. BTW – apologies for the poorer quality of these photos, I left it too late in the day and the light was poor.
The list of ingredients:
Frozen Brussels Sprouts (75-100g per person)
a knob of Butter
salt, black-pepper, and ground nutmeg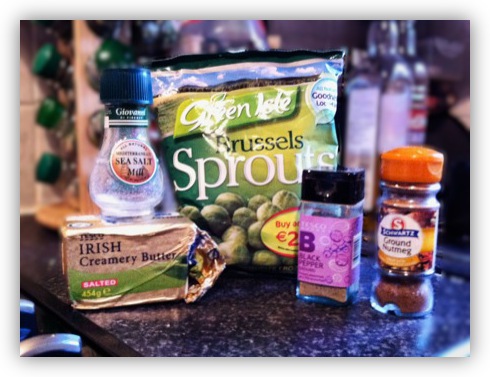 Start by heating a wok over a medium heat. Although I use a wok, this is not a regular stir-fried dish where you cook the vegetables very quickly on a high heat. I just like to use a wok because it's practical!
When the wok has been heated, add in some vegetable oil, and the frozen sprouts.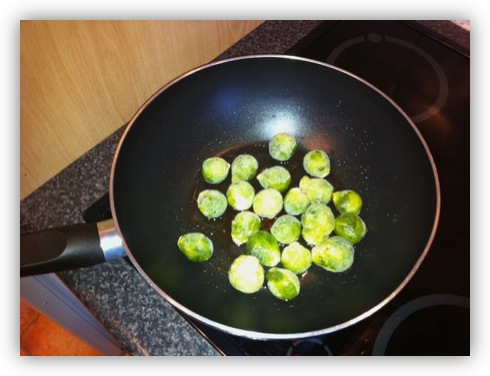 Keep the sprouts on the heat for about 15-20 minutes until they are cooked through, being sure to stir them from time to time so they are cooked evenly and don't stick to the wok. Then add a knob of butter, and season with salt, ground black pepper, and ground nutmeg.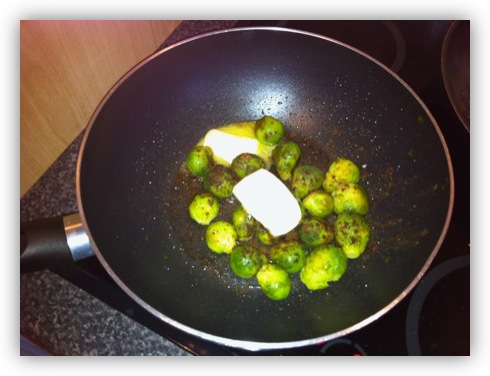 Let the butter melt and stir the sprouts around so they all get coated in the butter and seasoning. Leave them to fry for another 5 minutes or so in the butter before serving.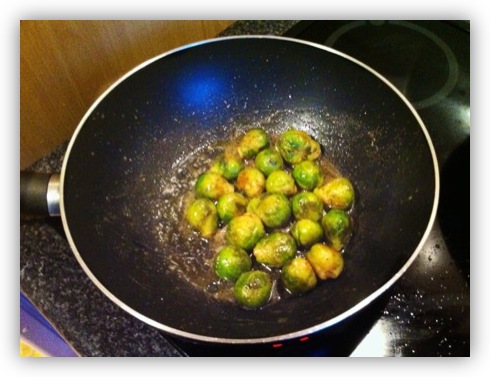 I love having sprouts with pork of any form, be it chops, bacon, or sausages, and I also enjoy them with steak.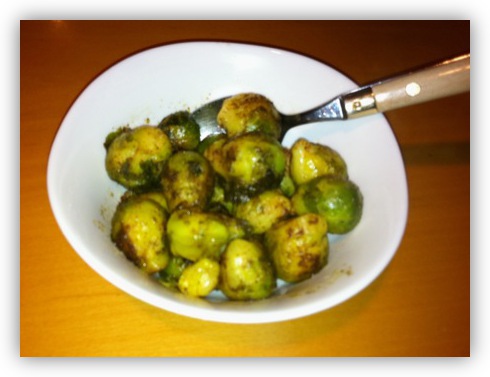 Comments