Jan
13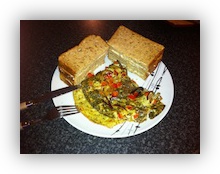 Following on from last week's Bolognese recipe, I thought I'd share an omelette I often make with left over ingredients the next morning. This is very much a non-scientific thing, just take these amounts as guidelines. This recipe makes one generous omelette, I prefer to use two pans when I do this for two people rather than doubling everything in one pan because I don't like my omelettes too thick.
Here are the ingredients I suggest:
1 Small Red Onion
½ Red Pepper
2 Large Eggs
Salt, Pepper & some Herbs
The first step is to chop the onion and the pepper and start them frying at a medium heat in a little oil, as usual, I use half olive and half vegetable oil.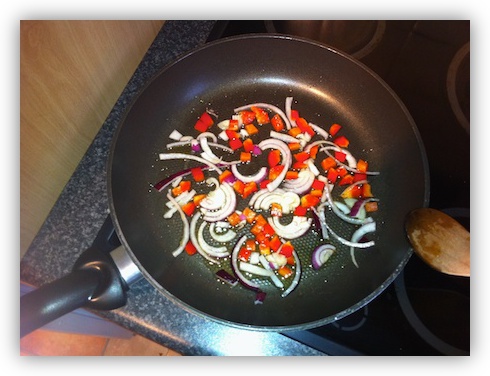 While those are frying away, crack the eggs into a bowl, season with salt and freshly crushed back pepper to taste, and add the herbs. I like to use Dill, Oregano, and Basil. Then use a fork to mix all that up very well. Don't forget to stir around the onions and peppers in the pan from time to time so they cook evenly.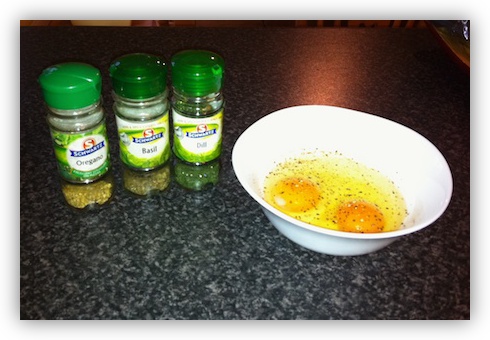 Don't be shy with the herbs, if the mixture doesn't look quite green when you're done, you were too shy!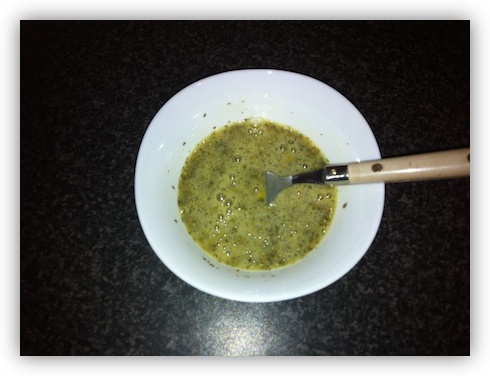 When the onions and peppers have softened in the pan, add in the egg mixture and leave it to fry away until the bottom is done and the top is solid enough that you can flip it.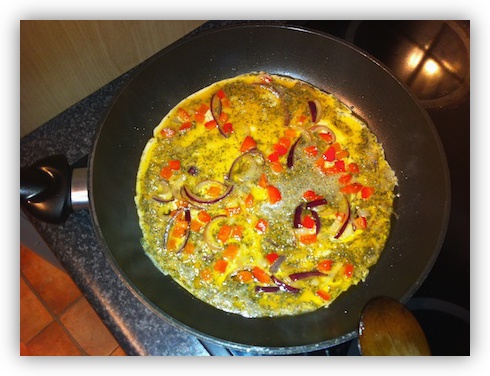 Then fry the other side till that's done too.There should be no raw egg left anywhere when you're done.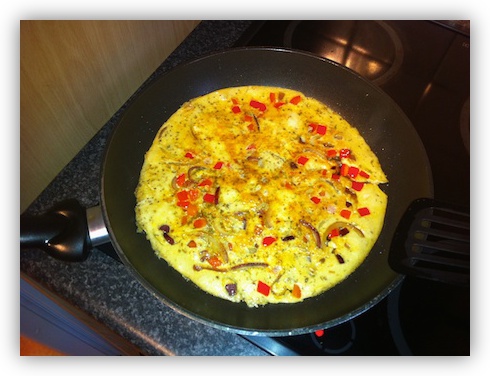 finally, serve with some nice brown bread or something. Feel free to experiment with the herbs, or indeed to add in other left overs from the fridge, I think mushrooms in particularly could be a nice addition.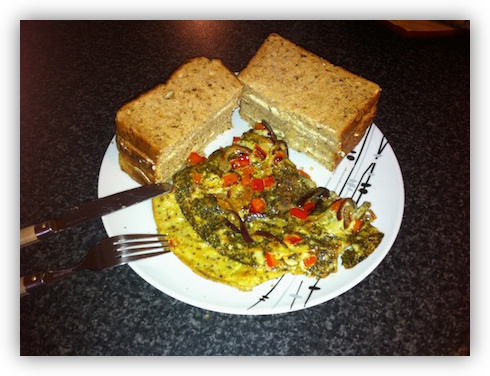 Comments